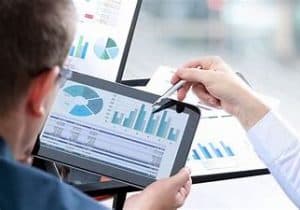 Titan Business Development Group's consulting niche is comprised of a multidisciplinary team of top-tier professionals who offer a unique combination of operational experience and strategic consulting expertise to provide unprecedented value to our clients.  Our goal is to provide our clients the competitive edge necessary to be leaders in today's marketplace.
Business Planning
A business plan is critical to the success of any venture and is an indispensable management tool. Planning will help you improve efficiency, productivity and competitiveness, ensuring your business is well-positioned to meet the challenges and opportunities ahead. We can assist you in developing a written and detailed overview of where your business is, how it is positioning itself, where it wants to go and how it is going to achieve its goals.
Business Analysis
Our objectivity, coupled with sophisticated techniques and tools, allows us to analyze your strengths and weaknesses, identify opportunities for increased profitability and supply the tools to make your business even more successful.
Business Processes and Systemization Strategies
Especially in today's dynamic environment, business processes need to be scrutinized and developed in such a fashion that they are concise and dependable, yet flexible enough to shift with your enterprise's evolving demands. Our experienced team can assist you in the successful development, implementation and monitoring of these processes. Systemization strategies will help insure consistency and form a structure that allows your business to run in your absence.
Management Consulting
Organizations hire the services of management consultants for a number of reasons, including gaining external and objective advice, access to the consultants' specialized expertise, or simply as extra temporary help during a one-time project. Our Consultants may also provide organizational change management assistance, technology implementation, strategy development, or operational improvement services.
Our Team and Strategic Alliances also provide consulting in:
√ Marketing
√ Environmental Engineering
√ IT Services
√ Information Systems improvement
√ Human Resource Development
√ Sales Force Development
√ Cost and Inventory Management
√ Financial Analysis
√ Bookkeeping
√ Process Analysis
√ Leadership development
√ And more